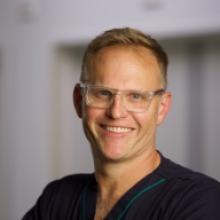 HPB, Laparoscopic and General Surgeon
Associate Professor Adam Bartlett is a general surgeon with sub-specialty training in liver, pancreas, biliary and transplant surgery. He has worked in hospitals worldwide, and continues to grow his skills and knowledge to offer the best possible care to his patients. He runs a public and private practice in Auckland and works closely with colleagues in other surgical specialties, including gastroenterology, radiology and oncology.
Adam is frequently invited to speak at international conferences and regularly attends courses to ensure he can deliver first-class care and techniques to his patients. Adam is passionate about his profession and has dedicated much of his life to surgery.