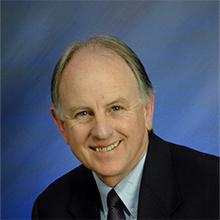 MB BS (Lond), Dip.Obst.(Auck),
MMed (Sleep Medicine) (Syd). FRNZCGP.
Dr Bartle was a GP in Christchurch for 30years, and since 2000 has been running a sleep medicine practice. In 2007 Dr Bartle left General Practice and now runs Sleep Well Clinics throughout New Zealand, assessing and treating all sleep disorders.
In addition to the clinics, Dr Bartle has been a speaker at a number of national and international conferences, and runs seminars for industry and Government organisations around New Zealand on sleep disorders.
Dr Bartle has been on the education committee of the Australasian Sleep Association, and is an inaugural member of the Asia Pacific Paediatric Sleep Alliance, involved with education and research into children's sleep.