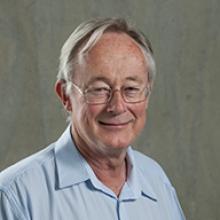 Professor, University of Auckland
Bruce Arroll is a medical graduate from the University of Auckland and spent a year at McMaster University in Hamilton Ontario 1981-2 training in general practice. His current research interest is in rapid non-drug treatments of mental health conditions such as depression and anxiety.
He spends three half days per week in clinical practice working at Greenstone Family Clinic in Manurewa in South Auckland. The rest of his time is spent at the Department of General Practice and Primary Health Care at the School of Population Health at the University of Auckland.
He became the director of the Goodfellow Unit in 2014.