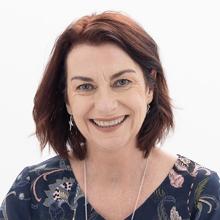 Practitioner in Psychoneuroimmunology
After life-changing events in her family, Jenny left her full time teaching of 30 years to teach the Lightning Process® to people stuck in chronically ill conditions.  
She is a fully registered teacher with a Bachelors degree in Education and a Masters in Coaching, NLP and Anatomy Physiology from the Phil Parker Training Institute in London. Jenny is an uplifting and inspirational educator, known for her innovative teaching and coaching style, and her compassionate ability to recognise the potential and possibilities within everyone.