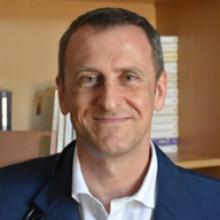 Infectious Disease and Sexual Health Consultant
Massimo obtained his medical degree in 1991 at the University of Pavia (Italy) and specialised in Infectious Diseases in 1996 (Italy). He studied antiretroviral drugs' pharmacokinetics during a PhD programme in Clinical and Experimental Pharmacology from 2005 to 2008 at the University of Varese (Italy).  He moved to NZ in 2009 and worked as a general/ID physician in Invercargill until November 2010, then in Tauranga.
He completed further specialty training in Sexual Health Medicine in Auckland in 2013-2015, obtaining the Fellowship of the Australasian Chapter of Sexual Health Medicine. He currently works 3 days a week for Te Whatu Ora – Hauora a Toi in Tauranga and 1 day a week for Te Whatu Ora - Lakes in Rotorua, as HIV Physician and Clinical Lead of the Sexual health services. He is the President of the Australasian Sexual Health Medicine Committee of the RACP.
In November 2023 he completed a Masters in Psychosexology and is now a certified Sexual Counsellor.