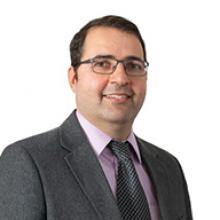 Oral & Maxillofacial Surgeon
BDS (Hons), MBChB, FDSRCPS (Glasg), MRCS (Glasg), FRCSGlasg (OMFS), MSc(MedSci) (Hons), MSc (Hons), PhD
Muammar followed a unique training pathway in Oral and Maxillofacial Head and Neck Surgery, making him one of the most qualified and trained Oral & Maxillofacial surgeon in Western Europe and Australasia.  He was able to combine both extensive clinical training and sound scientific grounding supporting clinical practice.
Following his graduation from medical school, Muammar completed his basic surgical training in Plastic Surgery, Vascular Surgery and General Medicine in Glasgow and Oxford. Prior to starting his specialist surgical training at Oxford University Hospitals NHS Foundation Trust, he became a member of the Royal College of Surgeons (MRCS).  During his specialist training in Oxford, Muammar studied healthcare management, service improvement and clinical leadership for which he was awarded a Masters degree (MSc) with distinction. Combining both dental and medical backgrounds with surgical training, Muammar does not only offer the removal of cancer, and reconstruction (including microsurgery) but also oral and facial rehabilitation to maximise function, aesthetics and improve quality of life.
Muammar has published several notable articles, most recently: Modification of fasciocutaneous radial forearm free flap to achieve two-layer closure during reconstruction of circumferential hypopharyngeal defects.
 
Muammar is a member of various professional institutions in the UK, Europe and Australasia, including: the European Association of Crania-Maxillofacial Surgeons; British Association of Head and Neck Oncologists; Royal Australian College of Dental Surgeons and Fellow of the Royal College of Physicians and Surgeons of Glasgow.