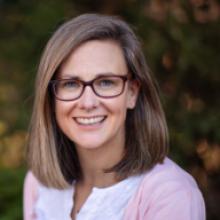 MBChB BSc (hons) DipOMG
Samantha is a GP with a Specialist Interest in women's health in Napier.  She works at a community practice with a population of over 85% Maori/Pacific and in private general practice in her own clinic FemaleGP. 
Her special interests are perimenopause/menopause, prolapse and continence and vaginal health.  She enjoys looking at the bio-psycho-social model in the context of hormonal health and other diagnoses. 
Samantha loves clinical practice but also working with health care professionals to develop their knowledge and approach when working with women and is thrilled to have taken on a role as Honorary Lecturer University of Auckland from July 2022.