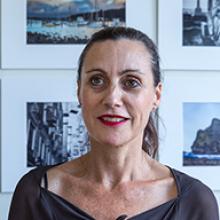 FRNZCGP, FAChAM
Dr Vicki Macfarlane was born in Auckland, New Zealand, graduated from the University of Auckland in 1989, and completed a Fellowship in General Practice becoming a Fellow of the Royal New Zealand College of General Practitioners in 2004. She spent 19 years working as a General Practitioner in Auckland and Wellington. 
In 2011 she commenced working with the Community Alcohol and Drug Services in Auckland and training in Addiction Medicine with the Royal Australasian College of Physicians. She became a Fellow of the Chapter of Addiction Medicine in 2015.
Since 2011 she has been the Lead Clinician of the Medical Detoxification Services, providing clinical leadership for both a community detoxification service and an inpatient unit. The multidisciplinary service provides medically supervised withdrawal services for all substances to the population of Auckland.